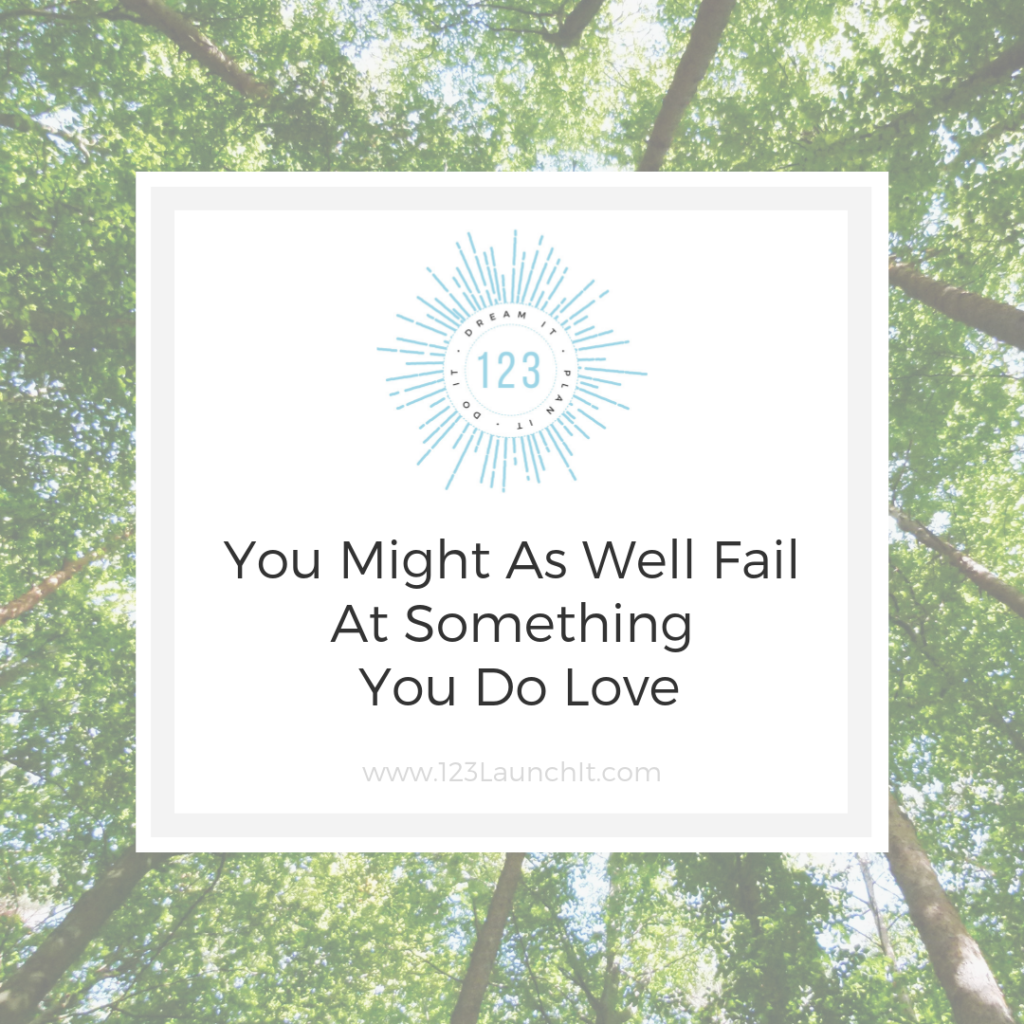 A clip of Jim Carrey's commencement speech ended up in my Facebook feed the other day, the one where he says, "You can fail at what you don't love, so you might as well fail at something you DO love."
Wow. How true is that? People often end up doing something they don't love because they think it is safe, or that they'll achieve success.  But true safety and guaranteed success are illusions.  There are no guarantees things will work out the way you want.
Others will try to guide you and offer you advice, including people who love us and have our best interests at heart.  Keep in mind however that their advice is influenced by their personal experiences and their world view.   Like the divorced father that tells his daughter to study finance rather than English so she can always support herself.  Or the studious mathematician mother who tells her makeup and fashion loving daughter that beauty pageants are vapid and superficial.
It's important not to follow other people's advice blindly, or you'll end up living someone else idea of life instead of your own unique adventure. Find out what you are meant to do, what lights you up, what you can contribute, and do it with all of your heart.
I know it's not always possible to just drop everything and put 100% of your energy into doing what you love, and I'm not suggesting that.  Even if you are the most stressed out, over-committed mom in America, you can slowly turn your ship of obligations around, inch by inch, little by little, simply by starting to listen to yourself and make choices that are in line with your true goals.
You have unique skills and gifts that you can use to create opportunities, or to take advantage of them. You each have a unique point of view, a unique personality, that gives you a completely different perspective from someone else.   So why not live your own unique adventure?
As Jim Carrey says, whatever you do, success is not guaranteed and you might fail. So you might as well fail doing something you love.
If you want to hear his wonderful speech for yourself, click here.