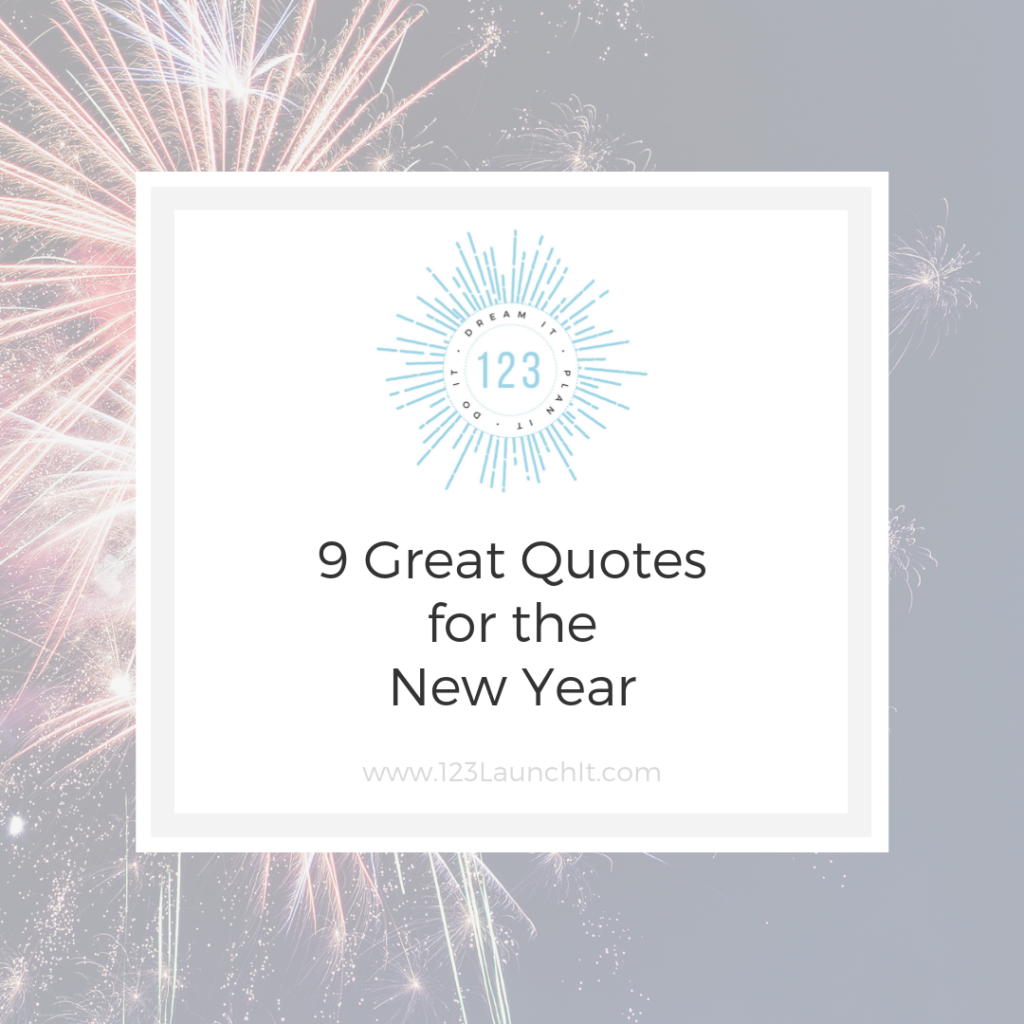 I love quotes, especially quotes that spark a core emotional response in me. Sometimes a quotation skates on top of my consciousness and it doesn't really register. But sometimes, my consciousness is excited and says, "Yes, YES! This is true, this is what I need to hear, this is what I need to do." And I feel so grateful that someone spoke those words and that they found their way to me.
So I am sharing these words of wisdom with you in the hopes that they will resonate with you as well and help you on your journey through 2019.
1. "Everything you want is on the other side of fear."
— Jack Canfield
I come from a long line of really good worriers, and have experienced anxiety for most of my life. When I started examining the roots of my anxiety, I realized it was based in fear. Fear of disappointing people, fear of not being good enough, fear of not being understood, fear of failing, fear of being hurt, fear of looking dumb. I'm working through them, trying to reduce or eliminate them. But this quote reminds me that I don't need to wait to conquer my fears to act. Even if I'm afraid, I can choose to do it anyway.
2. "It's never too late to be who you might have been."
–George Eliot
I used to think this quote only applied to 20 and 30 somethings, the idea that someone can pivot away from the path they're on in life. But then our babysitter told us about her grandparents. Her traditional Chinese grandfather didn't want her grandmother to work outside the home, so she didn't. Her grandfather died when her grandmother was sixty, and she promptly applied for law school. She got her law degree and practiced immigration law in San Francisco for 20 years. I love that story because it is proof that it's never too late to pivot, to make a change, to follow your heart.
3. "Turn your wounds into wisdom."
Oprah Winfrey
Life isn't fair, and some of us have experienced some pretty awful and/or tragic or horrific things. Including Oprah herself. There are so many unproductive ways to deal with our wounds — we can deny them and bury them so deep we almost forget them; or we can pick at our wounds so they fester and poison our souls with shame and/or anger and/or resentment; or we can process them in a healthy way and turn them into wisdom. Wisdom that can be shared, and can become a way to connect with and help others.
4. "Logic will get you from A to B. Imagination will take you everywhere."
–Albert Einstein
When I was young, like most children I was quite a dreamer. I had big, magnificent dreams of wealth and fame and making a movie with Shirley Temple (who was in her 50s when I was a child but who knew). And then as I got older, my dreams became practical, such as "I'll get a job and pay off my student loans". Practicality has its place, but I love this quote for reminding me of the virtues of creativity and imagination. I plan to cultivate both in 2019.
5. "You yourself, as much as anybody in the entire universe, deserve your love and affection."
–Buddha
It's been a life-long habit to be hard on myself, to see all the ways I could have done something better and to berate myself for everything I didn't do perfectly. Combine that with all of the things there are to do and keep track of for other people, and self care and attention fall by the wayside. This quote reminds me to question my inner critic and to choose to give myself some of the care and attention that I bestow on others.
6. "Always be a first-rate version of yourself, instead of a second rate version of somebody else." Judy Garland
I love Judy Garland's call to authenticity. Most of us have spent decades being shaped by others — by our parents, by our teachers, by our communities and by society. Sometimes this works out and is a valuable part of our self growth, but sometimes, we become imposters and we don't even fully know who we are. It's important to listen to ourselves and make sure we are living authentically. We are a miracle of creation and have one big beautiful life to live, so let's not waste it by living someone else's life.
7. "Realize deeply that the present moment is all you ever have."
Eckhart Tolle
My son used to be fascinated by ants. Sometimes I would sit with him and watch the ants in his ant habitat marching around back and forth with their cargo all day long, making tunnels to nowhere. It seemed so mindless. And if I am honest with myself, I spend much of my time on autopilot, not being fully aware of the present moment but instead worrying about the future or the past. This quote reminds me that the present moment is all that we have. The here, the now. Not next week, not next year. Right now. And what I think and do in this moment is my choice.
8. "Things don't have to change the world to be important."
Steve Jobs
This is a beautiful sentiment from a man who actually did change the world. But it's a reminder that little things can be important too. Small acts of kindness, the ways we show care and compassion and interest in all creatures great and small, in our planet, and in each other. It's all important.
9. "A journey of a thousand miles begins with a single step."
–Lao Tzu
However big our dreams are, we get there step by step. We do the work. We show up. We plug away, day after day.
Do any of these quotes resonate with you? Do you have a favorite quote you'd like to share? Let me know in the comments.